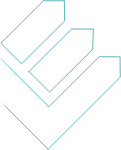 RCU08 Surface-mounted receiver
The splash protected surface-mounted receiver RCU08 is used for potential-free activation of two mains power devices, and can be controlled with 1-button and 2-button operation transmitters.

Additionally, an Easywave neo server can be programmed into the receiver in order to use bidirectional functionalities.
For local operation, two external buttons can be connected.

The receiver can be operated in ON/OFF, PULSE and DEAD MAN mode. The ON/OFF mode also provides adjustable TIMER functions and a LOGIC function.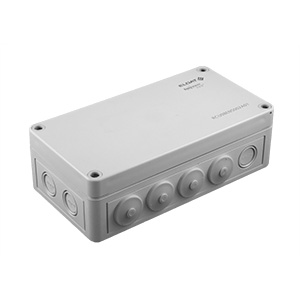 RCU08EN5002A01-K
Technical specifications
Coding
Easywave neo
32 transmitter can be programmed per output
1 Easywave (neo) server can be programmed
Frequency
868,30 MHz
Channels
2
Power supply
230 V AC, 50 Hz
Power consumption
0,9 W standby
2,3 W max. without load
Operating modes
ON/OFF (1-button operation)
ON/OFF (2-button operation)
PULSE
TIMER I (switching time fixed)
TIMER II (switching time adjustable)
DEAD MAN
LOGIC (2-button operation)
Inputs
2 external button inputs
Outputs
2 potential-free relay contacts
1x normally open, 1x changeover
Maximum contact load
ohmic load: 10 A / 2.300 VA
inductive load: 3 A / 690 VA
Degree of protection
IP66 (in delivery condition)
Operating temperature
-20 °C to +45 °C
Dimensions
180/94/58 mm
Scope of delivery
Surface-mounted receiver
Operating manual
Models
| Product numbers | Description |
| --- | --- |
| RCU08EN5002A01-K | Surface-mounted receiver, Easywave neo, 230V, 1x normally open + 1x changeover, pot.free, IP66 |
Wiring diagram