The secwave wireless system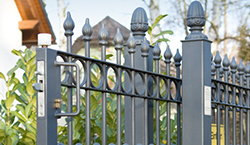 With the secwave products, ELDAT has the more stringent security requirements of access control applications covered.

The secwave wireless system uses 128-bit encryption based on the AES standard (Advanced Encryption Standard).

AES 128-bit encryption one of the most frequently used encryption standards, by banks for example.

The encryption and telegram structure mean that secwave products are incompatible with Easywave products.