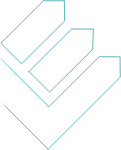 RCH01 Radio control for heating circuits
The RCH01 is a wireless controller for underfloor heating circuit manifolds.

The controller has five electronic outputs for regulating the temperature of five control zones. A maximum of 18 thermo-electrical actuators and one circulation pump can be connected.

A wireless temperature sensor ST01 can be paired with each output. If the temperature sensor detects deviations from a set temperature, a sensor telegram is transmitted and the relevant RCH01 output is activated.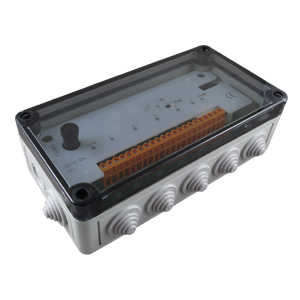 RCH01E5005-01-29K
Technical specifications
Coding
Easywave
For each output one ST01 in I/O mode can be learned.
Frequency
868,30 MHz
Channels
5
Power supply
230 V AC, 50 Hz
Power consumption
max 0.5 W
Operating modes
Heating circuit control
Outputs
5 electronic switching outputs
1 relay contacts (pump)
Maximum contact load
Valve actuators:
transistor control (Only ohmic load permitted!)
Outputs 1 - 4: max. 4 valve actuators
Output 5: max. 2 valve actuators
max. 20 W total load per output

Pump:
ohmic load (cosφ = 1.0): 5.0 A / 1,150 VA
inductive load (cosφ = 0.8): 4.0 A / 920 VA
Degree of protection
IP55 (when delivered)
Operating temperature
0 °C to +60 °C
Dimensions
180 x 94 x 57 mm
Scope of delivery
Radio control
Mounting material
Operating manual
Accessories (optional)
| | |
| --- | --- |
| ACC-ANT50-03-21P | External antenna, 868 Mhz, 5m coaxial cable, clamp connection, magnetic base |

ACC-ANT50-03-21P
Models
| Product numbers | Description |
| --- | --- |
| RCH01E5005-01-29K | Radio control for heating circuits, Easywave, 230V, 5x thermostats + circulation pump, pot.-loaded |
Wiring diagram