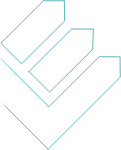 RCJ01 Flush-mounted receiver 230 V
This RCJ01 flush-mounted receiver is designed to directly switch mains voltage devices on and off when in the ON/OFF (1- or 2-button operation) or TIMER operating modes.

With its compact dimensions, the RCJ01 can fit into all standard flush-mounted boxes. Up to 32 transmitters can be programmed into the receiver's memory, ensuring that complex control tasks can be solved easily without taking up unnecessary space.

The programming itself is very simple and is carried out by pressing a button directly on the device.
RCJ01E5001-01-23K
Technical specifications
Coding
Easywave
Up to 32 transmitters can be programmed.
Frequency
868,30 MHz
Channels
1
Power supply
230 V AC, 50 Hz
Power consumption
1.2 W standby
1.2 W relay switched (without load)
Operating modes
ON/OFF (2-button operation)
ON/OFF (1-button operation)
TIMER (7 minutes, retriggerable)
Outputs
1 relay contact (normally open)
Maximum contact load
see table of loads
Operating temperature
-20 °C to +60 °C
Dimensions
46 x 46 x 25 mm
Scope of delivery
Flush-mounted receiver
Operating manual
Models
| Product numbers | Description |
| --- | --- |
| RCJ01E5001-01-23K | Flush-mounted receiver, Easywave, 230V, 1x normally open, potential-loaded |
Wiring diagram
Table of loads
type of load
max. load
resistive load: lamps, 230 V halogen lamps etc.
10,0 A / 2300 VA
inductive load: halogen lamps with wound transformers
(min. load of transformer 85%)
2,6 A / 600 VA
non- or serial-compensated fluorescent lamps with ferromagnetic ballasts
10,0 A / 2300 VA
parallel-compensated fluorescent lamps with ferromagnetic ballasts
2,6 A / 600 VA
capacity EVG: electronic cut-in units, electronic transformers etc.
4,0 A / 920 VA